The 1955 Athletics Team
at the Norfolk AAA Championships, Diss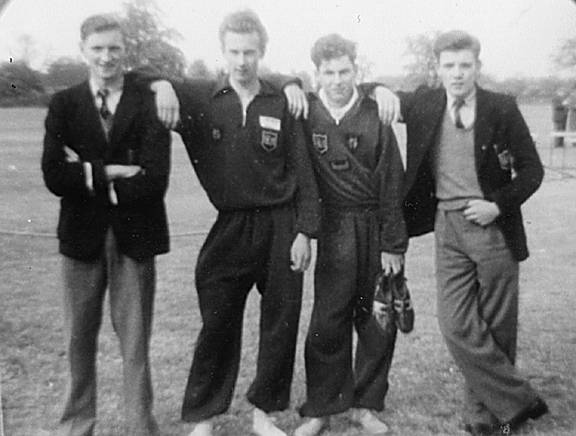 The 4 x 440 Yards record breaking Junior (17 - 19 yrs) relay team.
L to R (in running order): Graham Crane, Phil Forest, Martin Collison & David Spinks.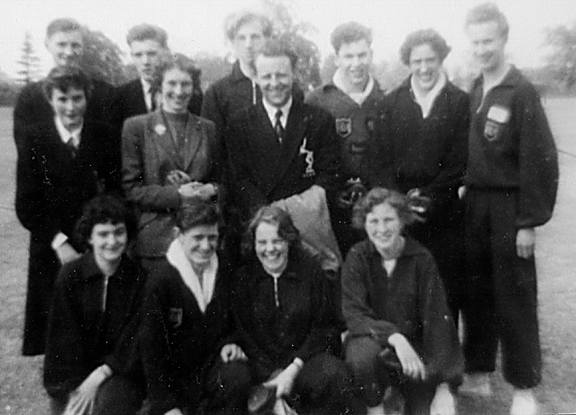 Back row: Graham Crane, David Spinks, Brian E. Newman, Martin Collison, Jane Pearce, Phil Forest
Middle row: Jean Noble, Pam Seeley (Cooper), Stan Littlechild.
Front row: Moira Chapman, Brian W. Newman, Pat Coles, Jill Taylor.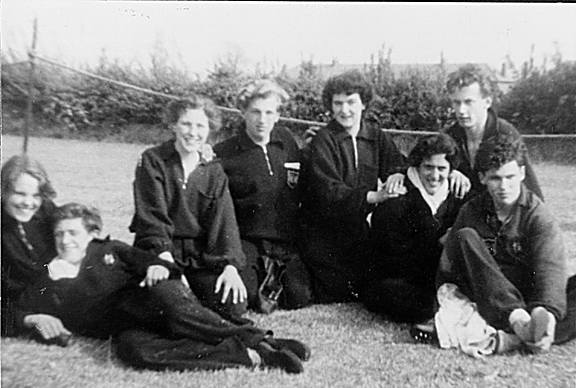 L to R: Pat Coles, Brian W. Newman, Jill Taylor, Brian E. Newman, Moira Chapman, Jane Pearce, Phil Forest, Martin Collison
Contents

The Gallery

Athletics

1950s

1955 Athletics Team