1967 Spring Concert
These photos came from Arthur Berry (Director of Music) and were taken in the Sports Hall, probably at the end of the Spring Term. Arthur replaced Paul Wrench at the end of 1965.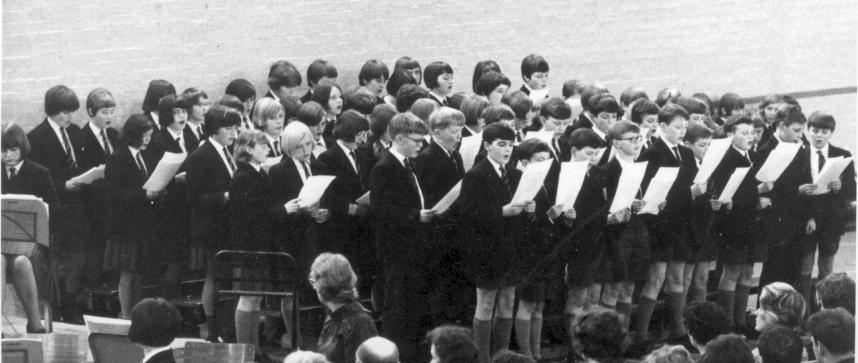 Junior choir.
5th row: Rosie Jacobs, Jo Bassingthwaighte, Heather Waddell (Sheridan Jeary in front).
4th row:
3rd row: Annie Jones on the end.
2nd row: Chris Eddy, Stephen Dobbin, NK, Simon Marfleet, NK, Jonathan Green (??)
Front row: Andrew (Sam) Rowlands, Alistair Winton (?), Philip Robinson (lovely knees!), Graham Hitchcock, Simon Turtle, Stephen Rudd, NK, NK, Michael Evans
From Moira Scott (Greenlee): "Jo Bassingthwaighte is the one on the left looking at the camera and not the music!"
From Stephen Dobbin: "Please notice the commitment of my singing! Chris Eddy played clarinet in the orchestra. He had an elder brother who I think was called David. Chris died of a cerebral haemorrhage within a year of leaving Wymondham."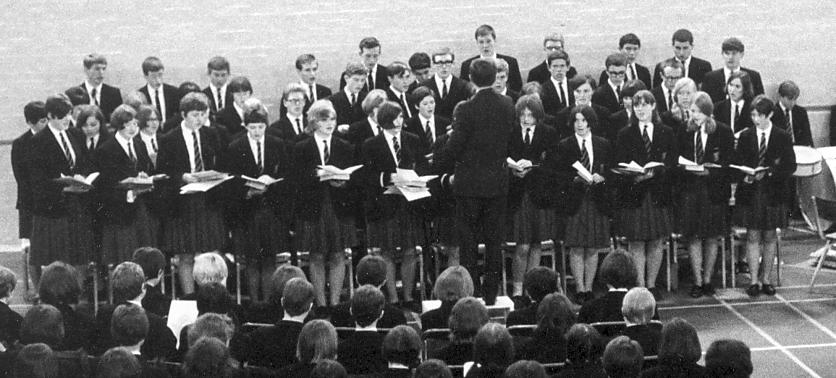 Senior Choir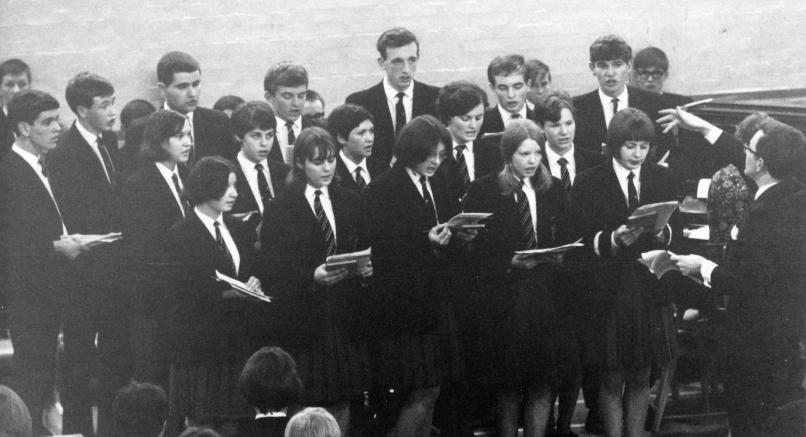 Senior choir (part)
From Alan Dean: "Although I left school the year before, the third photo of the 3 of the choir (part) is, I am fairly sure, the Madrigal Group which was formed by Arthur Berry in my last year (1966) as an offshoot of the choir. I was in it and we sang in the Norfolk Schools Choir Festival (or whatever it was called) in St Andrew's Hall in Norwich."
Contents List

The Gallery

Orchestra & Choir

1967 Concert (Choir)