Single Dorms in Kett Hall 1986 & 1987
Two pictures provided by Dawn Gracie (Butler) of her single rooms in Kett Hall.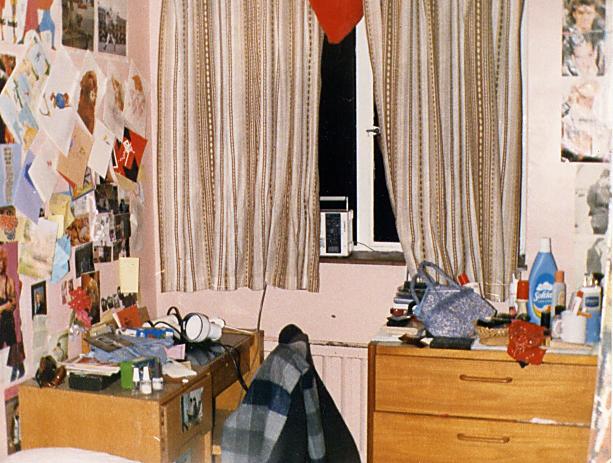 "This was taken at the beginning of my 4th year. Just look at those curtains!!"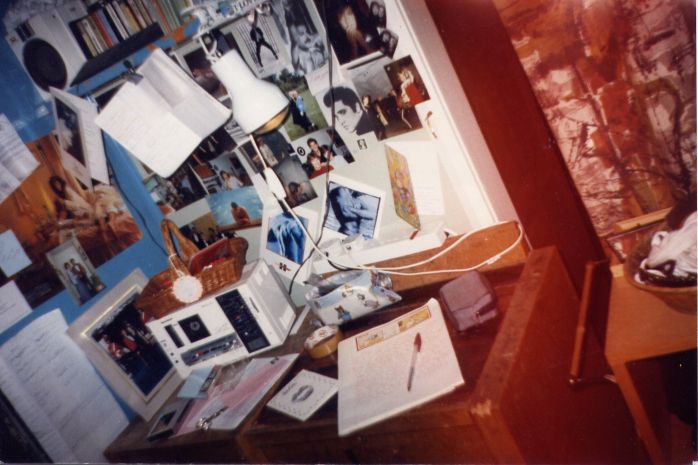 "This shows a fully working 5th years desk at prep time ... no, not studying, but writing love letters!"
Contents

The Gallery

Topography - interiors

Dawn's Dorms