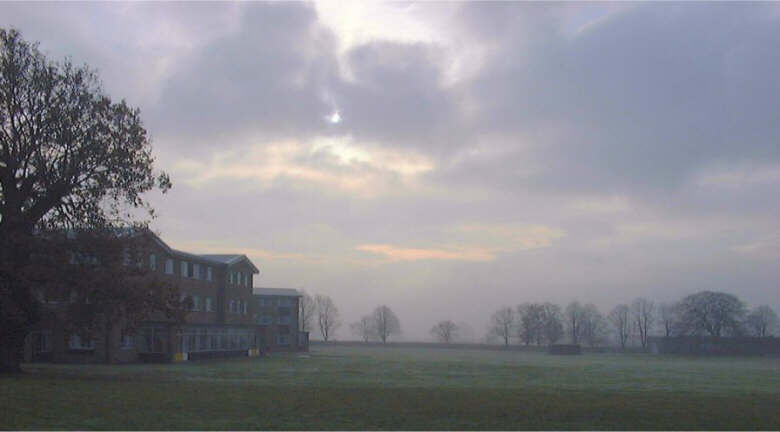 Fry & Cavell Halls 2002
Occupants of Fry and Cavell Halls now have unobstructed views across an open grass area toward Golf Links Road. This is the area that used to be the location of Tomlinson Hall and other nissen huts along a covered walkway. These huts included at times classrooms for music, art, technical drawing (when that moved from the old mortuary) and one hut converted into a cinema for the Saturday evening film shows.

The old sickbay hut used to be just to the right of the camera location and the annex, an overflow dormitory used mostly by 2nd year boys in the late sixties and early seventies, was the hut next to that. The original gymnasium was at the farthest end of this area.
Contents

The Gallery

Topography - exteriors 80's & Onwards

Fry & Cavell Halls