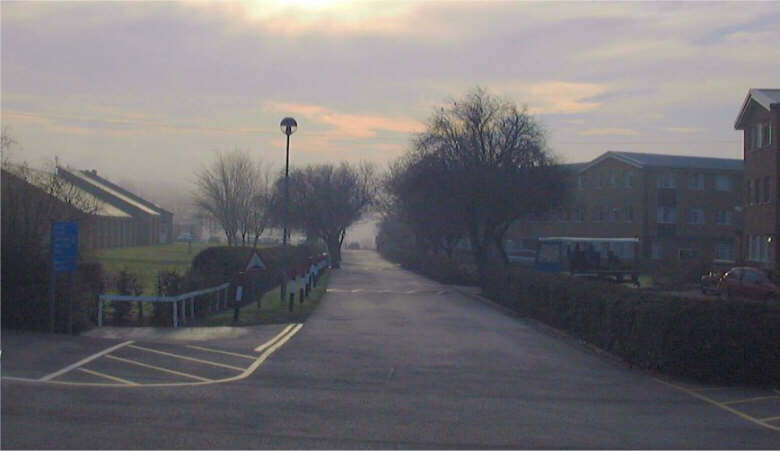 The High Street 2002
Gone are the days of hand-drawn carts loaded with supplies moving slowly up and down the High Street from the Main Dining Hall to the kitchens in each of the halls. Now there are speed bumps. The hand-drawn carts have been replaced by a surplus electric milk float, as seen parked outside Fry Hall on the right, that is used to ferry equipment around the site.

Gone also is the old library hut that used to be on the left side but now the High Street is bordered by neatly trimmed hedges that have grown up over recent years.
Contents

The Gallery

Topography - exteriors 80's & Onwards

The High Street