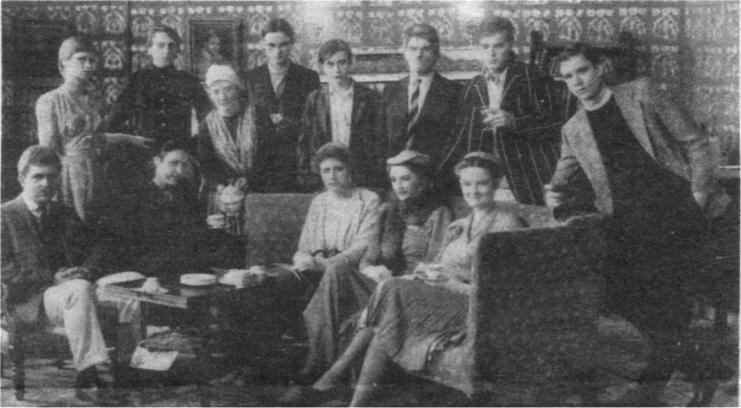 Murder at the Vicarage - The Cast
Copied from the Eastern Daily Press
Left to right: Justin Philcox, Jenny Ralfs (Lettice Protheroe), Philip Jones, Maria Benstead (Anne Protheroe), Cathy Youngs (the Maid), Henry Andrews (Ronald Hawes - Vicar's assistant), George Taylor, Maxine Brenner (Miss Marple), Martin Hammond (Inspector Slack), Rachel Dunsire (Miss Price Ridley), Peter Walton (Lawrence Redding), Gillian Lomas (Giselda, the Vicar's wife) and William Blake (the Vicar). David Chedgey was the Producer and played the part of the corpse (Colonel Protheroe)! Peter Walton later embarked on a professional acting career as Peter Amory.
Contents

The Gallery

1980s Productions

Murder at the Vicarage - Cast