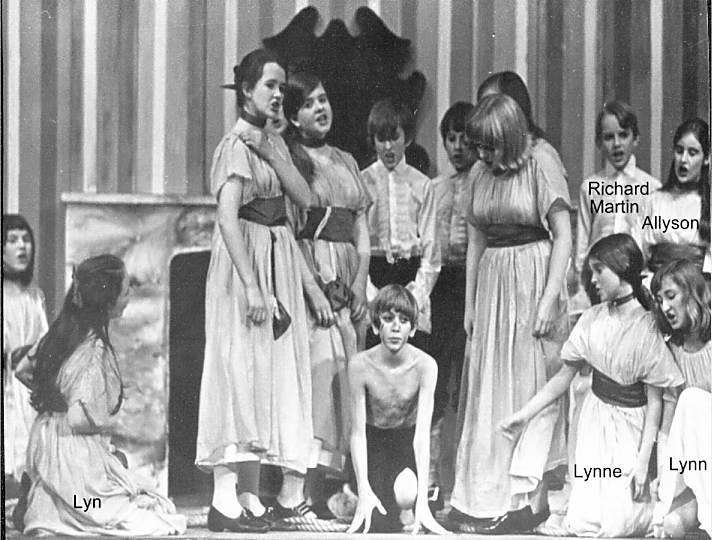 Let's Make an Opera!
(1972/3)
Britten's 'entertainment for young people' (his own description) was first produced at Aldeburgh in 1949. It incorporates a miniature opera, The Little Sweep, about a maltreated boy chimney-sweep of the mid 19th century, in which most of the roles are for children. The opera is rehearsed in the first section of the 'entertainment' and performed, with the audience's vocal participation, in the second. Libretto by Eric Crozier.
Photo shows a dress rehearsal of the College's production, featuring (left to right): Morag Muir (perhaps), Lyn Dobson, Tanya Greenaway (?) .... Richard Martin ... Allyson Hawksworth .... Lynne Powell ... Lynn Whyte .... more?
Contents

The Gallery

1970s Productions

Let's Make an Opera!