Schools Design Prize (1979)
Only one entry per school was allowed for the Schools' Design Prize in 1979 and the chosen entry was a multi-purpose radio-controlled model aircraft ('HYDRA'), designed and manufactured by Michael Gascoyne and Andrew Watts. At the national final, Michael and Andrew were judged to be one of the 5 joint winners in the 14-16 age group.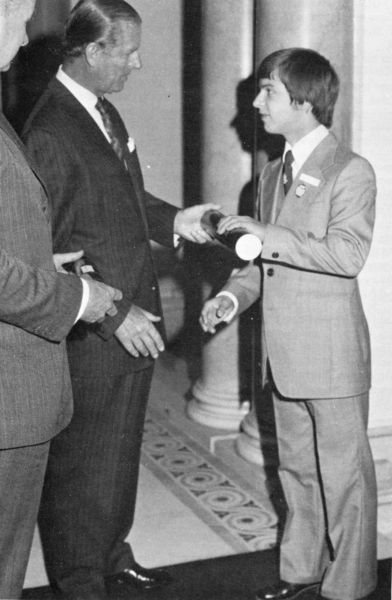 Michael Gascoyne receives his Design Council award from HRH Prince Philip at Buckingham Palace.
HYDRA shown against a Rolls Royce RB 211-254 engine on the cover of the April 1980

Engineering

magazine

Front cover of the March 1980 edition of the National Council for School Technology magazine
Contents

The Gallery

External Awards

Schools Design Prize (1979)