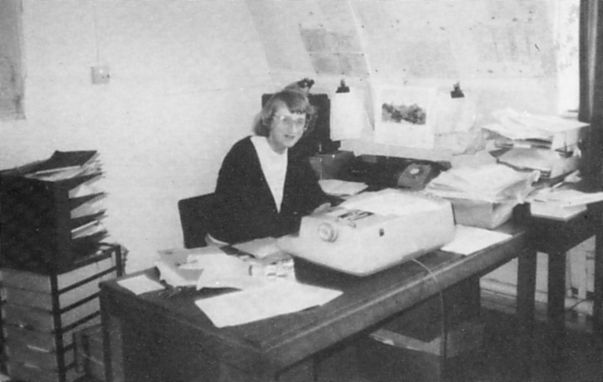 Miss Bird (1987)
Copied from the 1987 College Magazine
Miss Evelyn Bird started work as the Warden's secretary in December 1954 and retired in December 1990. Most of us only met her as a result of being sent to (or summoned by) the Great Man.

"She was aunt to Malcolm and Graham Girling. You can see Malcolm's resemblance to her quite easily, I think. I assume their mother was her sister." - Anon.
Contents

Our Memories

Ancillary Staff

Miss Bird (1987)