Peel Hall Under Construction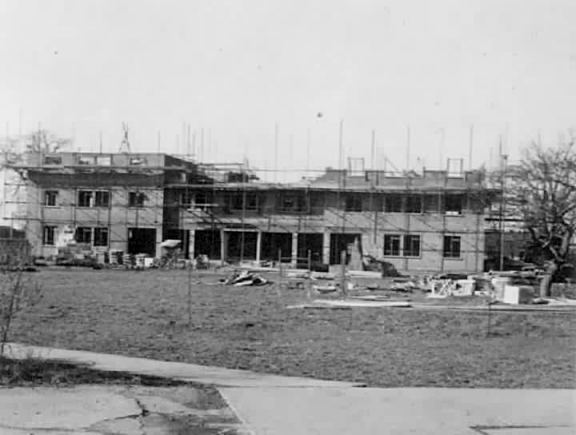 Autumn 1955. This photo was taken from the area of hard-standing to the south of the workshops. Tree at right is next to the pond.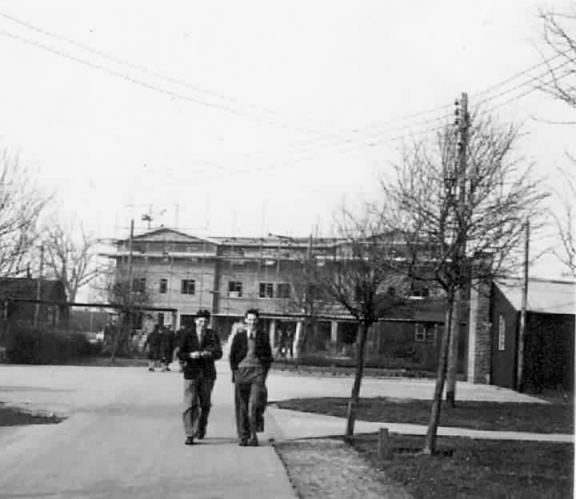 Spring 1956. Looking North along the 'High Street.' The Library would be on the right, next to the photographer. Note that all the College's power cables were run overhead at this time.

Late Summer 1956. External construction is complete and the most of the windows are glazed.
Contents

The Gallery

Topography - Construction & Demolition

Peel Construction