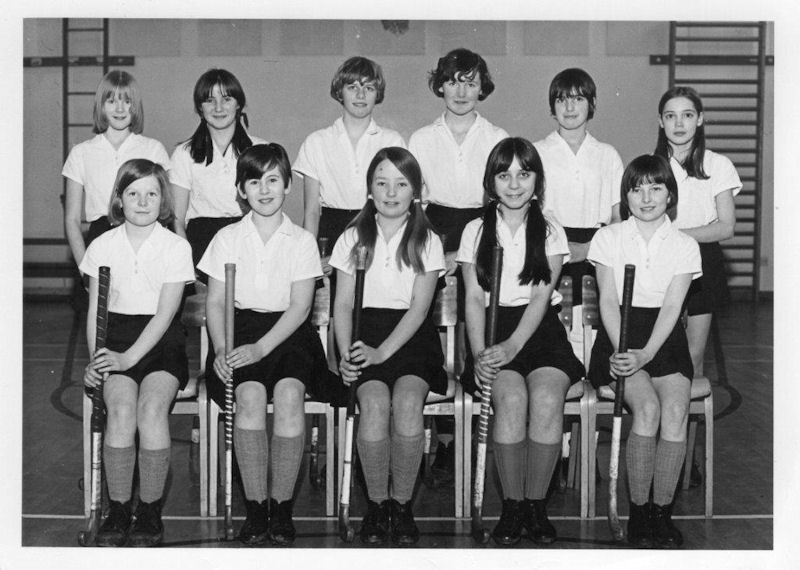 Hockey U13?

Back row – from left

?, Judy Tye, Sally Williams, Katrina McLeod, Jenny Robertson, Erica ?

Front row

Sandra Partridge, Sharon Kidner, Judy Hall, Dorothy Beckerton, Pauline Gibbs

Also what year was this – I have guessed it was Under 13's which would have been 1969/70?
Contents

The Gallery

Hockey

U13?