Cavell Hall (1960/61)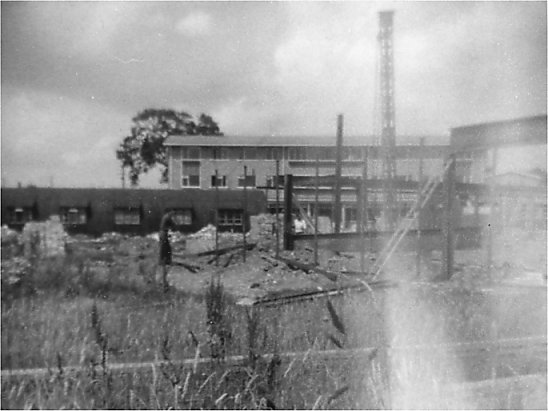 Early summer in 1960 and Cavell's structure is rising from the foundations. In the background are Fry Hall and, at far right, Peel Hall. The nissen hut at the left is Tomlinson Hall (hut number 19) and it's just possible to make out another hut on the right, in the over-exposed area (see below). Photo taken by Ian 'Bog' Robinson.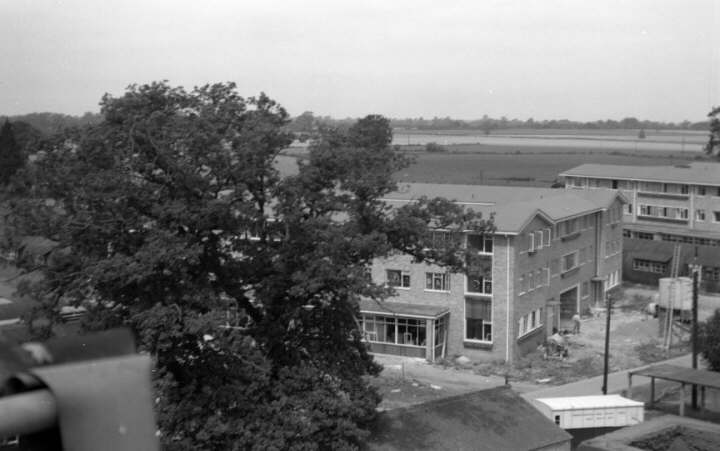 Looking down on Cavell Hall in the Summer of 1961 from the platform above the boiler house. Behind, further down the High Street, is Fry Hall. The hut between the two halls was half-size and in line with Tomlinson. It was originally the Hospital dental centre, numbered 6 by the USAAF, and didn't receive a 'College' number. Mr & Mrs Metcalfe lived there before their house was built at the north-west corner of the site. Photo taken by William Johnson.

Worcester and Winchester girls moved from Peel Hall to Cavell early in 1962, but couldn't use the dining hall until May.
Contents

The Gallery

Topography - Construction & Demolition

Cavell (1961)