Contents

Regaining Contact

Where Are You Now?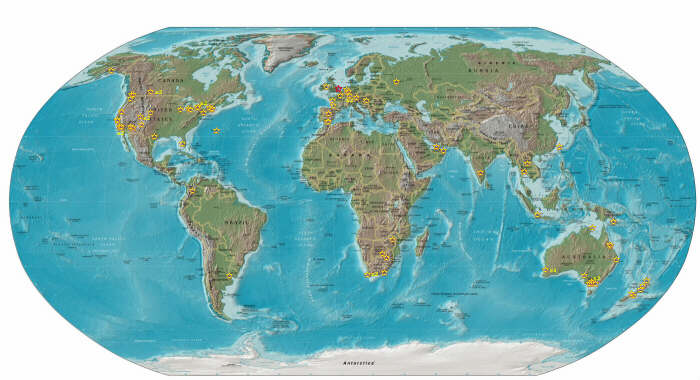 Click on picture above to see the full size map.
Use the Back button on your browser to return to this page.
Since leaving Wymondham College, many past pupils have moved to different locations spread all around the world. We thought it would be interesting to see just where all you expatriots are located. We already know of some people in other European countries, the USA, Canada, the Far East (Indonesia and China - including Hong Kong), Africa and also Australia and New Zealand. The intention is to build a map to show the locations of as many people as we can find who are no longer in the UK.
To see the full size map simply click on the smaller map above. The final map is large (165KB) so it will take a minute or so to download. Hopefully many more stars will be added in the coming weeks. Currently the map shows Wymondham College (the red star) and those ex-pats who have contacted us so far (the yellow stars) and includes myself in Southern California. This version does not include names, only locations. Names may be added at a later date if this is agreeable to everyone.
Steve
I lost contact with Steve in 2008 so have removed the details related to submission of new details for inclusion on the map - Bill Atkins
---
Wymondham College Remembered