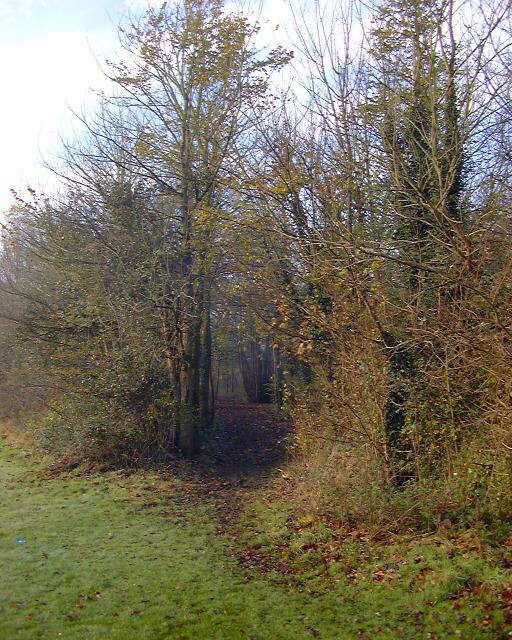 Path through the woods
Every boy who attended the school will know this path well. It runs through the woods from the changing rooms at the back of the Sports Hall to the park and the playing fields. Still just as muddy as ever. Girls would get from their changing rooms at the front of the building to the park by going all the way around the edge of the woods and not on this path.

The Rugby 1st XV, in the 60's and 70's, would run out via this route, after completing the "Zigger Zagger" chant, and on down to the pitch. The first sight for the opposition would be as the team exited from these trees.
Contents

The Gallery

Topography - exteriors 80's & Onwards

Path through woods