Kett Hall Under Construction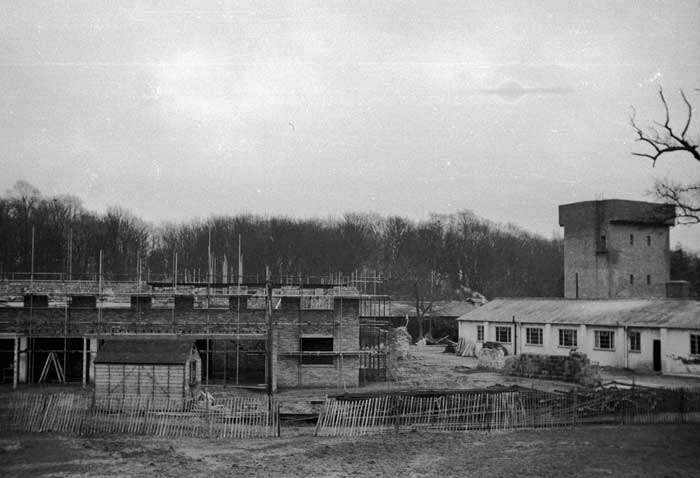 This was probably taken in the early part of 1960. I remember the Kett foundations being dug out with a JCB (first time I'd ever seen one) in the Summer of 1959 while we in North House were still using the old Club as a common room (you can see it behind the workshops) [Is that you making the smoke Bill? - Sub Ed] and I know the Hall was occupied in September 1961 when the new House names came into force.

Bill Atkins

Time has moved on, there are leaves on the trees and the roof is well underway. Autumn 1960 perhaps. The photo was taken by Tony Allison from Lincoln Hall, then occupied by North House boys. In the foreground is Wilkinson Court, used at that time for weekend conferences and courses by external organisations. Staff chalets (darker colour) and maintenance buildings (brick built) are over on the left, together with a short nissen hut garage that survived into the 21st century. Photos here.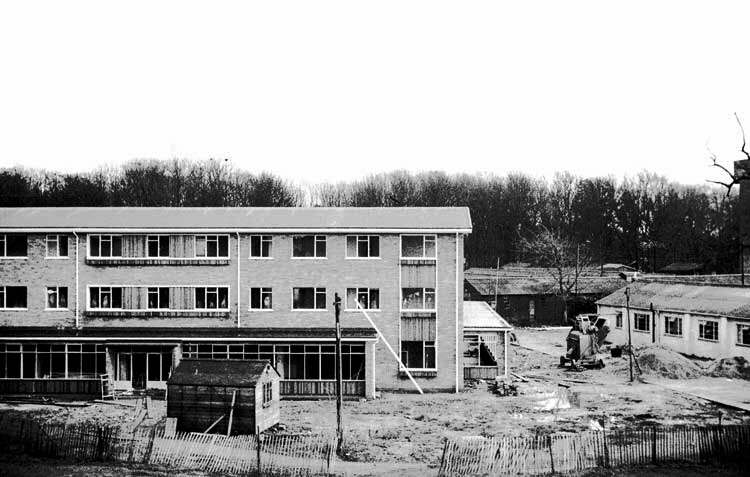 Early 1961. According to the dates of Foundation Stones being laid and dates of occupation for the other Halls, they all took just over two years to build - pretty slow by today's standards. No smoke coming from the common room stove this time!
Contents

The Gallery

Topography - Construction & Demolition

Kett Hall 1960/61